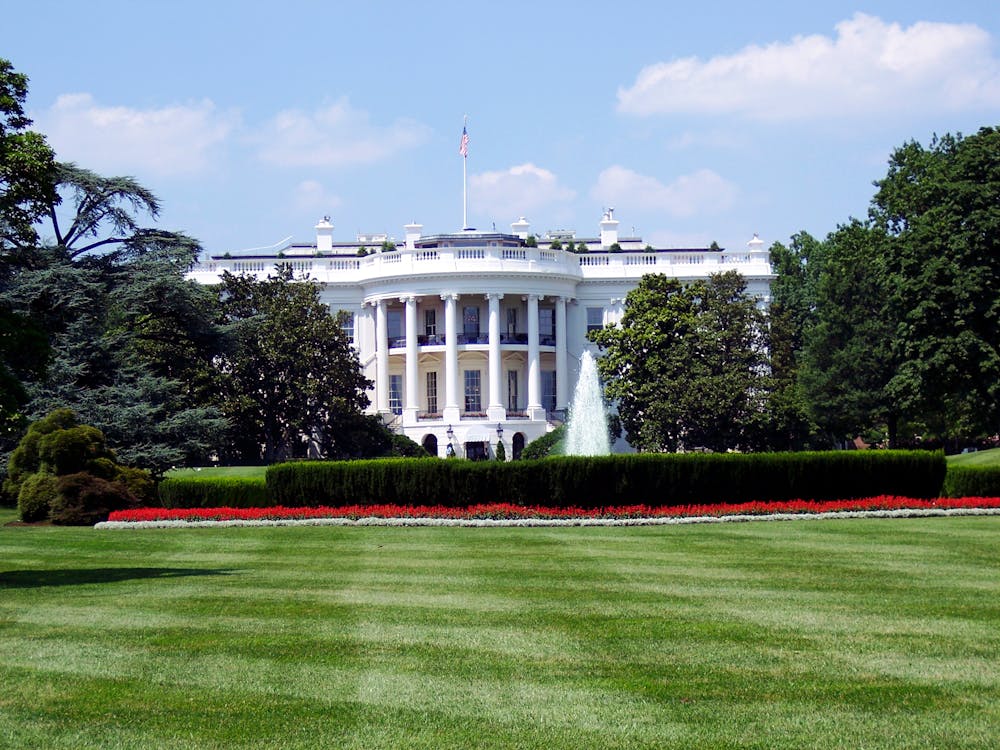 World Refugee Day (June 20) marked six months of the Biden Administration.  In that time, The Advocates and other organizations have been extremely disappointed with the President's failure to deliver on promises for swift and bold action on immigration and human rights.  While we celebrated the first days of Administration with executive orders ending the Muslim and African Bans, laying-out plans for asylum protections, stopping harmful Trump-era regulations, pausing funding for the Border Wall, and sending comprehensive immigration reform to Congress, enthusiasm had given way to concerns as months passed with the Biden Administration failing to take decisive action, continuing the status quo, and waffling on crucial rights issues.   
Yet, almost as if it's awoken and decided to meet the moment, there have recently been some exciting actions on immigration from President Biden. The Advocates views these steps as crucial, positive, and exciting, but remains cautions that the Administration must maintain its commitment, energy and resolve in not only undoing harmful Trump-era immigration policy but leading bold and visionary change that eschews political decisions to ensure our immigration system is safe, orderly, transparent, just and protects the dignity and rights of all people.
The changes The Administration has recently announced include:
Vacating harmful and illegal Attorney General decisions on asylum issued under the Trump Administration to dismantle protections for victims of gender-based, family and gang violence.
Attorney General Garland announced on June 16 that the Department of Justice would vacate several Trump-era decisions that resulted in the denial of thousands of claims. Attorney General Sessions and Attorney General Barr referred the cases of Matter of A- B- and Matter of L- E- A- to themselves. Not only is such a move by an Attorney General highly unusual, but the move made it nearly impossible for an asylum seeker to prevail on fears of persecution based on gender and family violence (Matter of A- B-) or gang violence targeted at family members (Matter of L- E- A-). This, despite the fact that international law is clear that such claims can be sufficient to trigger obligations against removal under the Refugee Convention to which the U.S. is a party.
Immigration advocacy groups, including The Advocates, have been calling for the Biden Administration to vacate these decisions as well as Matter of A- C- A- A- for months, including in a recent letter signed by more than 300 organizations. The Attorney General's announcement, therefore, is a welcome step toward bringing U.S. asylum law in-line with international obligations and best practices. Yet, more remains to be done not just to undo the harms of the Trump Administration but to more wholistically reform the asylum system to meet international standards and ensure protections are not eroded in the future. The Advocates will be continuing our work to advocate for Congressional reform as well as regulations from President Biden to this effect.
Plans for a regulation on asylum processing
The Advocates supports the plan to allow asylum seekers who present themselves at the U.S. border or ports and show a credible fear of persecution or torture to process their claims with the U.S. Asylum Office instead of going through immigration court. Under the current system, people presenting themselves at U.S. ports of entry (such as the border) to seek asylum must present their case in immigration court upon a showing of a credible fear of persecution. This, despite the fact that immigration courts are facing years-long backlogs and also present an adversarial system that is inappropriate for vulnerable and trauma-impacted people. The proposed change would increase efficiency and uphold our commitment to protecting the rights of asylum seekers. The Advocates is awaiting the text of this regulation and hopes that it reflects the newer, bolder vision the Administration has hinted. We will look forward to submitting comments on the proposed rule.
Plans for a regulation on Particular Social Groups in asylum applications
The Advocates welcomes plans for rulemaking that would clarify and codify the proper standard for asylum claims based on Particular Social Group (PSG). Under the UN Refugee Convention, parties such as the U.S. must provide asylum protections to people who have a well-founded fear of persecution on the basis of their membership in a PSG. The drafters purposely left definition of PSG undefined in recognition of the fact that the ways in which humans do harm to each other is always evolving and must be left vague so as not to foreclose valid claims in the future. The U.S. has long used the Matter of Acosta standard, which broadly defined PSG as members sharing a characteristic that a person either cannot change or should not have to change. Yet, under the Trump Administration, we saw attempts to severely narrow these protections—something they were able to do because of the lack of controlling guidance in legislation or precedent codifying Acosta at a higher level. A regulatory action that codifies this standard would protect bona fide claims while increasing administrative efficiency by ensuring immigration judges and asylum officers are not left to ping pong between standards with each change of administration.
The Advocates further calls for ensuring that any such regulation specifically include gender-based and sex-based claims as meeting the PSG definition. The UN High Commissioner for Refugees (UNHCR) Guidelines on implementation and interpretation of the Refugee Convention is clear that persecution on account of someone's gender (such as domestic violence, Female Genital Mutilation, and more) falls within the Convention's protections. Yet, the Trump Administration attempted to erode and foreclose those protections through the Attorneys General decisions in a number of appealed cases—decisions that must be overruled and clarified through regulation to keep US law in-line with international standards and our obligations.
Plans for regulations rescinding or modifying numerous Trump-era regulations that sought to gut asylum protections and due process in immigration proceedings
The Advocates welcomes the plan to rescind or modify numerous harmful Trump-era regulations on immigration. In 2020 alone, the Administration issued more than 20 proposed regulations, which is hastily finalized before leaving office, aimed at eroding immigrant rights, and asylum in particular. The Advocates fought against these actions by submitting extensive comments in opposition to the changes. And, the courts agreed with the challenges, issuing injunctions in litigation brought by other groups on nearly every regulation finalized.
The Biden Administration must rescind these regulations to both uphold court findings on the illegality of the rules and to ensure US law meets international standards. Further, however, The Advocates believes the Biden Administration must work to not only restore protections in U.S. law, but to push beyond them. U.S. immigration law is outdated, unjust, and harmful. Rooted in old concepts of nationalism and exclusion, rather than human rights and a globalized world, U.S. immigration law creates harsh lines and bars that do not allow people to move with dignity. The law also harshly intertwines the immigration system and criminal justice systems, barring immigration options for criminal issues, including even where there is no conviction. The Biden Administration—and the 117th Congress—have an opportunity to take bold steps on immigration reform to ensure our system fits the realities of the 21st century, adequately protects human rights in-line with our international treaty obligations and US law, and build a robust immigration system that reflects the benefits of safe, orderly and clear migration.
Plans for regulations to comprehensively address asylum
We look forward to seeing President Biden issue a broad, visionary and protective regulation making important changes to further—not narrow—asylum. This is anticipated in late 2021 or early 2022. The Advocates will be vigorously advocating to ensure any comprehensive regulation meets or exceeds international standards.
An announcement on plans for cancelling and revising use of Border Wall funding
President Biden issued a plan to cancel any border wall projects that involved diverted funds; end expansion to the extent permitted by law; and address safety and environmental issues resulting from construction under the Trump Administration. Instead, it plans to use funds to address root causes of migration from Central America ($861 million), support the immigration courts and US Citizenship and Immigration Services to more fairly and effectively run ($345 million), and advance modern solutions for border management ($1.2 billion).
While we welcome these changes, we caution the Administration not to use these funds as an excuse to expand surveillance and harmful technologies. The Administration has stated that it "calls on Congress to cancel any border barrier funds that remain at the end of the year so that these resources can instead be used for modern, privacy-protective, and effective border management measures like enhanced technology between points of entry and improved infrastructure at Land Ports of Entry." We welcome the recognition that technological approaches to border security must be "privacy-protective," but remain concern about the proliferation of technology and enhanced surveillance in President Biden's immigration policies. Rather than taking a more humane and logical approach to immigration and border security, which recognizes the nature of human movement, Biden appears to be replacing the Trump-era physical barriers with technological ones. While the Biden Administration's more inclusive and human rights-based rhetoric is welcome, these efforts threaten to sidestep human rights around privacy, present continued barriers to meaningful access to asylum, and raise equity issues given the overwhelmingly negative impact of surveillance on BIPOC communities who are victim to technology's failure to distinguish certain races.
The Advocates has also welcomed the Administration's moves on protections for victims of crimes as well as some steps toward reducing detention and restoring immigration judicial independence. In the past few months, President Biden issued new policies restoring Prosecutorial Discretion by DHS attorneys to dismiss, decline to prosecute, or agree to terminate certain cases in immigration proceedings. This is welcome news as many of The Advocates clients will benefit from these actions which will allow trafficking victims and immigrant youth who have experienced abuse, abandonment or neglect—among others—time to pursue protections outside of immigration court. Earlier, we also welcomed news that the Administration would revoke the harmful Trump-era policy of sending people to immigration court who were denied immigration benefit applications. In addition, the new Enforcement Priorities memo should reduce backlog in immigration courts, decrease the number of people detained, and conserve government resources by targeting a narrower group of people for immigration enforcement rather than the broad groups of undocumented people sought after under President Trump.
While these moves and others signal intentions from President Biden to take a more humane and logical approach to migration, The Advocates is concerned about the effect in practice. We continue to see people held in detention despite the guidance against such. While the new prosecutorial discretion memo should help many of our clients, it may take time for the local actors to implement it without clear directives from the Administration. And, despite the many positive actions promised on asylum and victim's protections, we remain concerned about the expulsions under Title 42 and strong rhetoric against seeking asylum coming from the Biden Administration as it appears to remain concerned about political expediencies.
The Advocates has worked on immigration policy for nearly 40 years. We fought vigorously against the harmful policies of the Trump Administration, and looked forward to the Biden Administration delivering on promises around immigration and human rights. Yet, the first six months have been a very slow start, raising concerns about the fulfillment of those promises and any likelihood of visionary action. The announcements last week do present some glimmers that President Biden may meet the moment, eschew political gamesmanship, and do the right thing on immigration.
---
By Lindsey Greising, Staff Attorney with The Advocates for Human Rights